Top 9 Super Foods for a Healthier You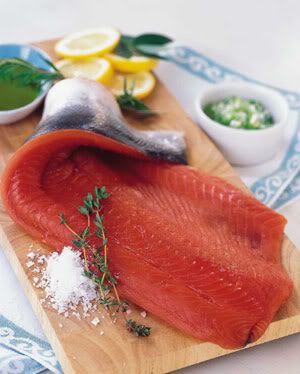 You are what you eat so make good choices everyday for optimal health and a long life. These are all natural foods, not produced in a factory or plant. Most of these foods have immediate, as well as long term benefits. Try working these wonder foods into your weekly menu. They can help improve your health, and your longevity, boosting energy, fighting off disease and feeling and looking great.

Tomatoes:
These are amazing fruits packed with punch. They supply the body with loads of vitamins A, C and E, and potassium. The tomato has a high amount of lycopene, they aid in the prevention of heart disease, high cholesterol and cancer. Throw them in a salad, or sun dry them, or make salsa, even have a daily glass of tomato juice to reap the many benefits of the tomato.

Salmon:
One of the healthiest fish you can eat on the planet. Rich in Omega-three and amino acids, salmon provides support for your metabolism, and eyes and muscles, it improves memory and keeps your brain sharp. The oils in the salmon can make your skin and hair look great. Rich in vitamins also, salmon supplies iron, calcium, selenium and phosphorus and vitamins A, B and D. Grilled or baked, salmon can be a fantastic choice for any main meal several times a month.

Broccoli:
A very powerful vegetable, broccoli is a great source of vitamin C, folic acid, which is great for pregnant women. It's rich in fiber which helps with a healthy digestive system. The long term benefits are great, and is said to help prevent diabetes, tumors, arthritis, heart disease and several types of cancer. Raw or cooked, a great choice for a side dish or appetizer.

Carrots:
They are full of nutrients for a healthy body. Carrots contain protein, calcium, iron and potassium. They are also great sources of vitamins C, K, B1, B2 and B6. They are known to boost the immune system. Raw or cooked carrots make a great snack or compliment to almost any meal.

Apples:
These are a good source of Vitamin C and potassium, they reduce cholesterol, strengthen bones and aid in the prevention of strokes and heart disease. Whether it be a tart Granny Smith or a rich Red Delicious, apples can ward off disease and actually aid in being full, and keep from overeating throughout the day.

Blueberries:
These little blue buttons are high in anti-oxidents and help lower cholesterol. Blueberries have been proven to aid in the prevention of heart disease, cancer and they promote vision and urinary health. These are great in salads or mix them up in the blender for a cold smoothie snack.

Almonds:
This is the most healthy nut around. Full of healthy monounsaturated fats, almonds also contain protein, fiber, potassium, and calcium. They are chock-full of vitamin E and actually aid in lowering cholesterol, as well as lowering your risk of heart disease and diabetes. They also have cancer fighting abilities. These are great raw or toasted over your favorite chicken dish.

Sweet Potatoes:
The sweet potato is a nutrient-rich vegetable that contain high amounts of fiber, potassium, and vitamins A and C. Sweet potatoes are great at stabilizing blood levels, which make you feel fuller longer. The spuds also have cancer and heart disease fighting properties. They are known to help people with asthma, ulcers and preventing diabetes. They are easy to digest and aid in weight loss efforts. Sweet potatoes are great warmed up with a teaspoon of brown sugar.

Oatmeal:
Not only a great source of fiber, oatmeal good source of many nutrients including vitamin E, zinc, selenium, copper, iron, and magnesium and protein. Oatmeal is great for the digestive system, helps prevent heart disease and has cancer-fighting agents. Great warmed up with berries or stevia, or in an oatmeal raisin cookie.